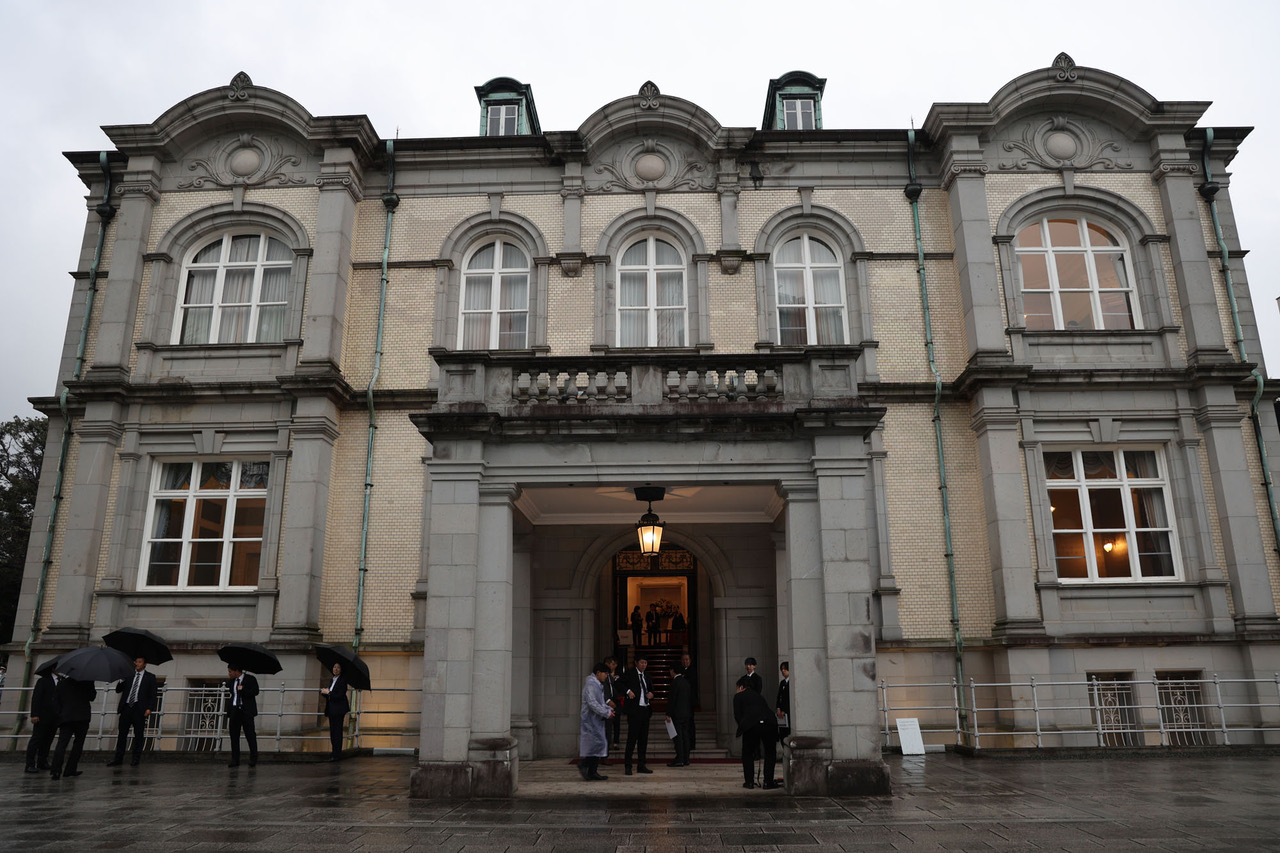 On Friday 10 November, to kick off the round 13 of this year's FIA World Rally Championship being held in Japan, the FORUM8 Rally Japan 2023 Commission organised a 'FORUM8 Rally Japan Welcome Party' at Tsunamachi Mitsui Club in Minato-ku, Tokyo, attended by approximately 250 people, including government officials, event partners and members of the press.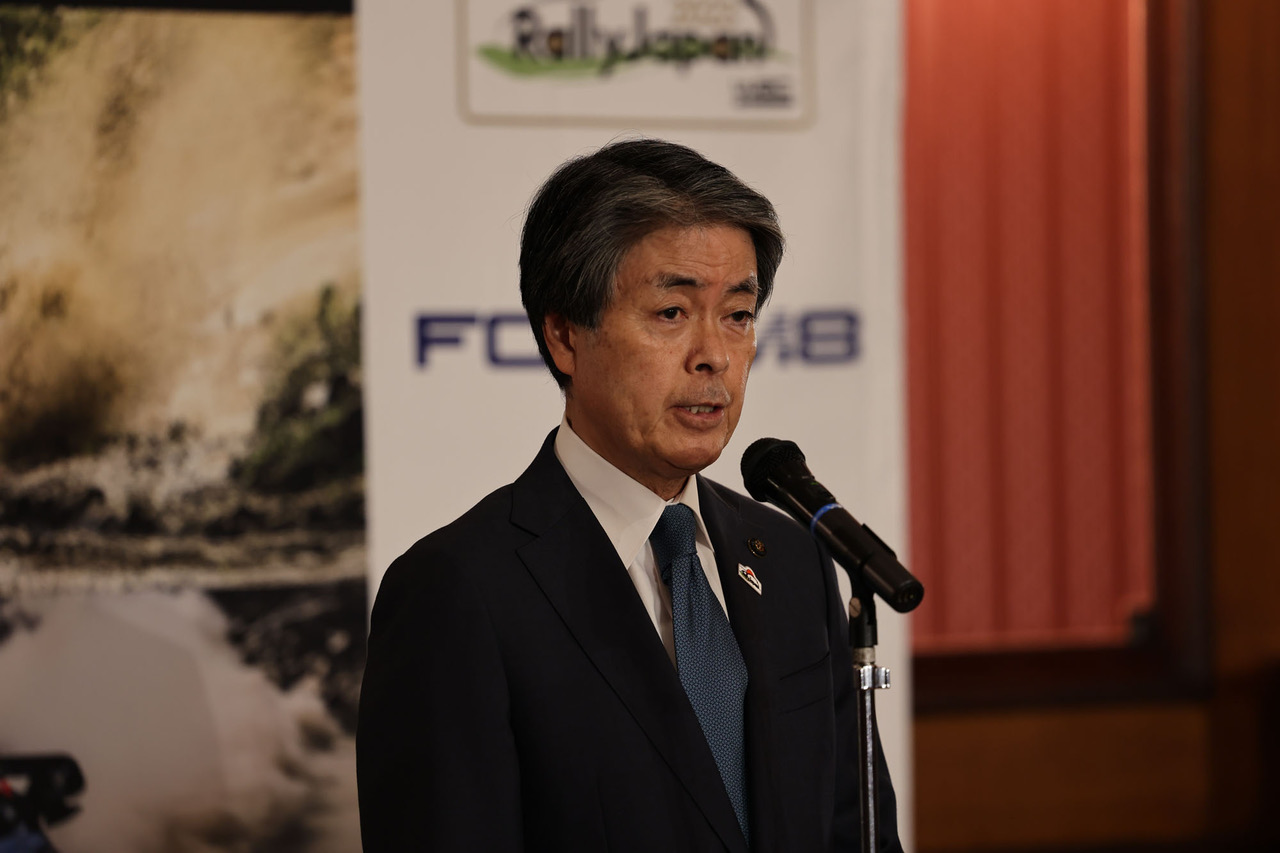 Attending the party on this occasion were HYUNDAI SHELL MOBIS World Rally Team team principal Cyril Abiteboul, crew members Thierry Neuville / Martijn Wydaeghe, M-SPORT FORD WORLD RALLY TEAM team principal Richard Millener and driver Adrien Fourmaux, TOYOTA GAZOO Racing WRT team principal Jari-Matti Latvala and drivers Elfyn Evans and Takamoto Katsuta. After an opening address by Rally Japan 2023 Commission Chairman, Toshihiko Ota, the atmosphere was enlivened by welcoming remarks from Masahito Moriyama, Minister of Education, Culture, Sports, Science and Technology, on behalf of the Japanese Government, and by the drivers from each of the teams expressing their ambitions for the rally. This was followed by a commemorative photo session with the title sponsor, FORUM8 Corporation President Yuji Ito, LDP Member of the House of Representatives Keiji Furuya of the LDP Motorsports Parliamentary League, and Sports Agency Commissioner Koji Murofushi.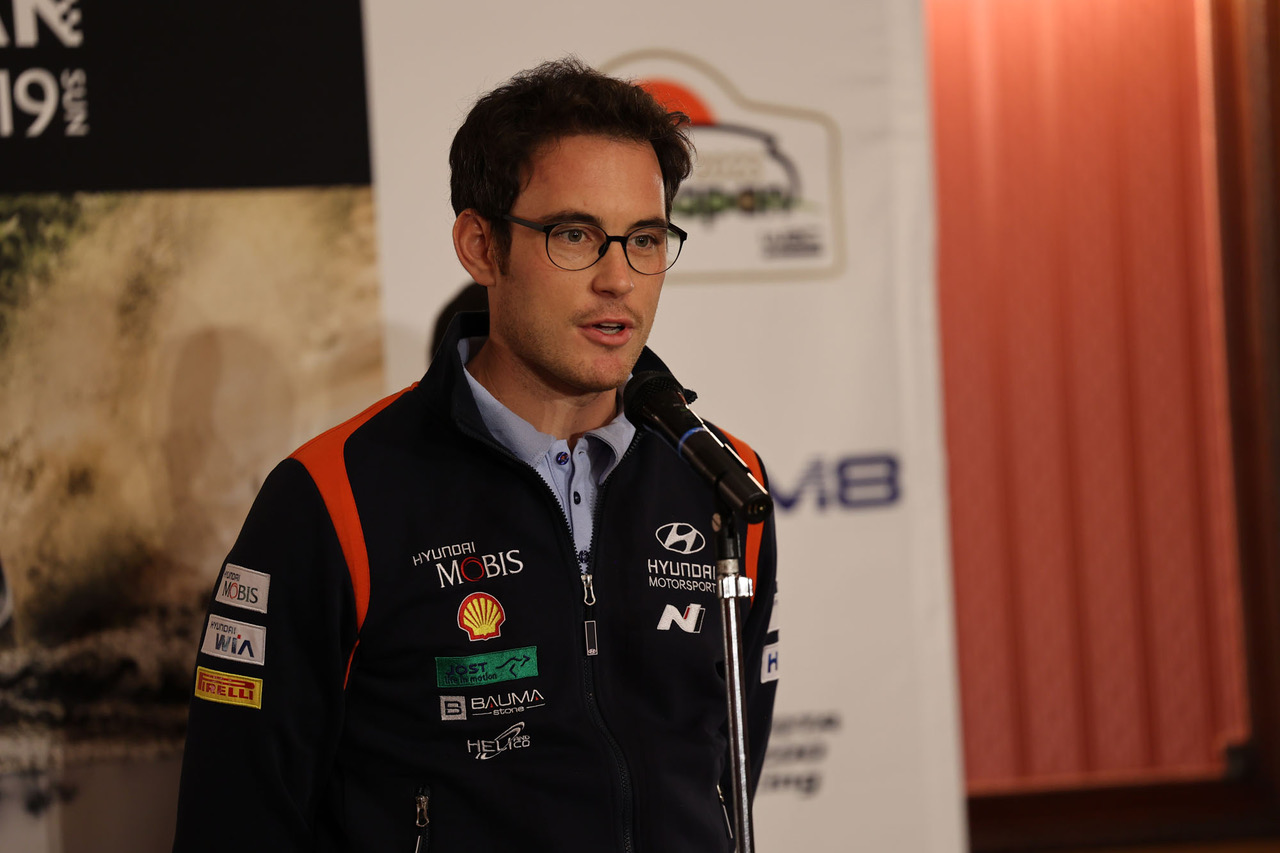 All attendees made their way through the hall and took their seats for the second part of the event, Carbon Neutral Initiatives. The second part, which was led by Commission Vice-President Takane Kosaka, began with a video message from FIA President Mohammed Ben Sulayem, who said, "By 2025, all world championships will have achieved the FIA's high-level environmental certification, and by 2026 they will operate on 100% clean energy. Without compromising the competitive nature of motorsport, the FIA and championship officials will work hard to minimise environmental damage. The WRC is particularly environmentally conscious, and from 2022 all Rally1 cars will already be hybridised and run on non-fossil fuels,", outlining the FIA's 2020-2030 environmental strategy and impressing government officials with its commitment to sustainability. The WRC promoter then explained more specific environmental measures of the World Championship, such as the introduction of 100% carbon-neutral fuel in the WRC, which has resulted in a reduction of 830 tonnes of carbon dioxide. On top of this, he related that 841 million people around the world watch the WRC via live coverage, and that the WRC's mission is to convey environmental conservation awareness to them.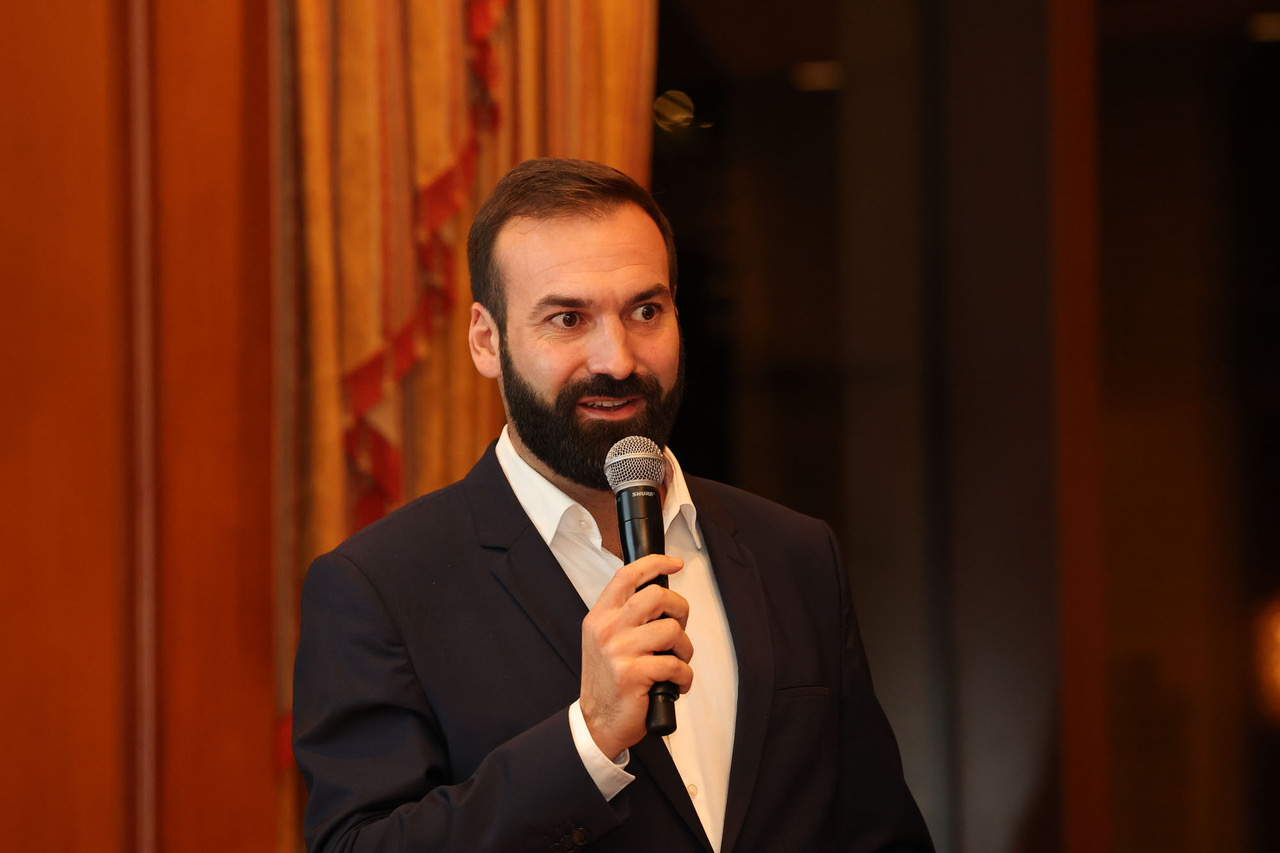 Martin Popilka, CEO of P1 Performance Fuel, the supplier of carbon-neutral fuel currently used by top-level WRC vehicles, added: "The carbon-neutral fuel we offer is a naturally derived synthetic fuel that contains no added fossil fuels and is a complete petrol alternative. It is a 'drop-in fuel'." Drop-in fuels are fuels that can be used in existing internal combustion engines without changing their structure or components, and can deliver the same performance as high-octane petrol. Vice Chairman of the Commission, Mr Kosaka, then explained the five pillars of Rally Japan 2023's environmental response measures, namely: carrying out the event using clean energy', 'active use of environmentally friendly materials', 'appropriate calculation of carbon dioxide emissions', 'environmental education for elementary and junior high school students in the host area' and 'preservation of mountain forests'. The WRC drivers and team representatives, who are the stars of the rally, listened attentively to these presentations.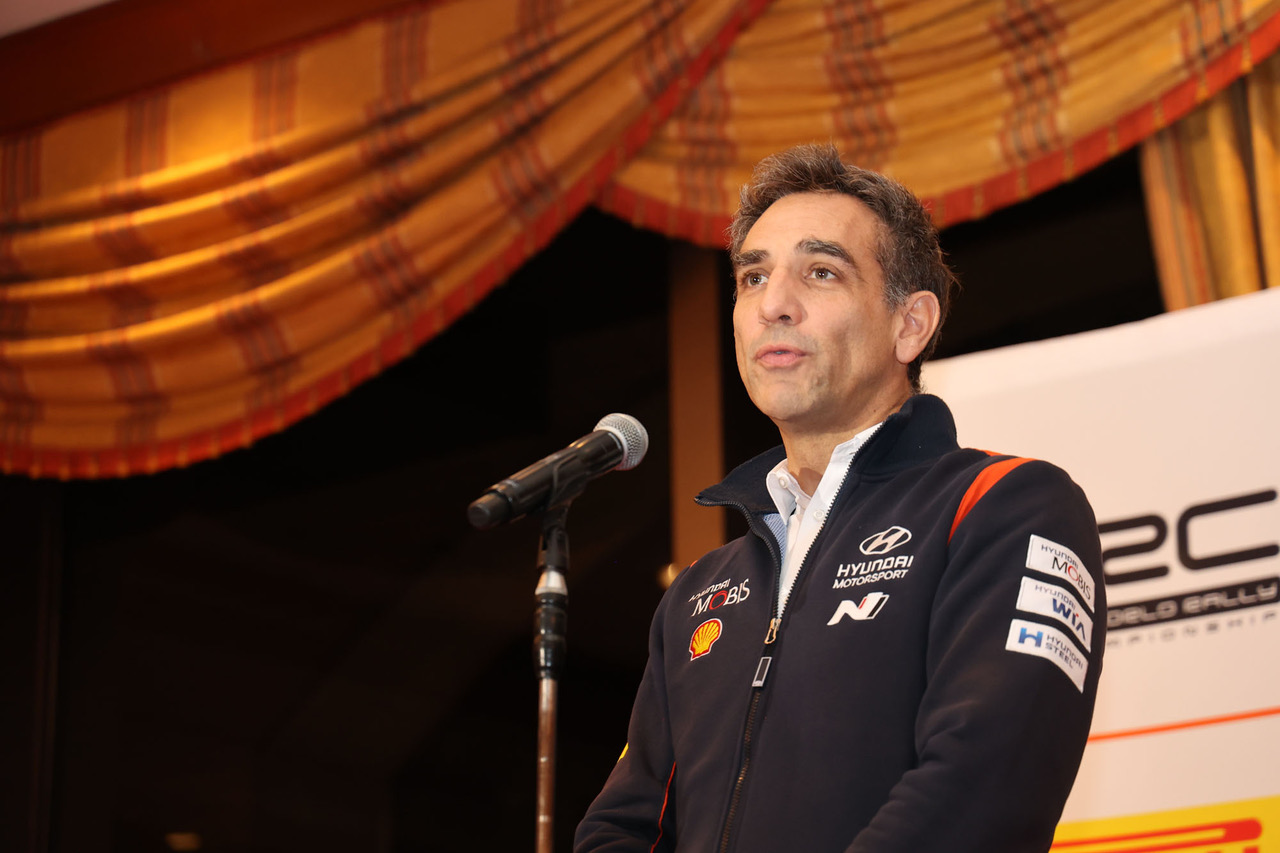 After the Carbon Neutral Forum, the atmosphere was relaxed with a standing buffet party. Drivers and team representatives smiled and chatted with members of the press, and appeared to be recharged ahead of the last big spectacle of the season, starting on January 16.