On 18 November 2023, Okazaki Central General Park was the setting for the Okazaki SSS, where a number of special events post competition.
Each of the spectator areas in SS11 and SS12, held in a large park, were named after Tokugawa Ieyasu and the Four Heavenly Kings of the Tokugawa, and were divided into five spectator areas: the main Tokugawa Ieyasu camp (Area A), the Honda Tadakatsu camp (Area B), the Ii Naomasa camp (Area C), the Sakakibara Yasumasa camp (Area D), and the Sakai Tadatsugu camp (Area E).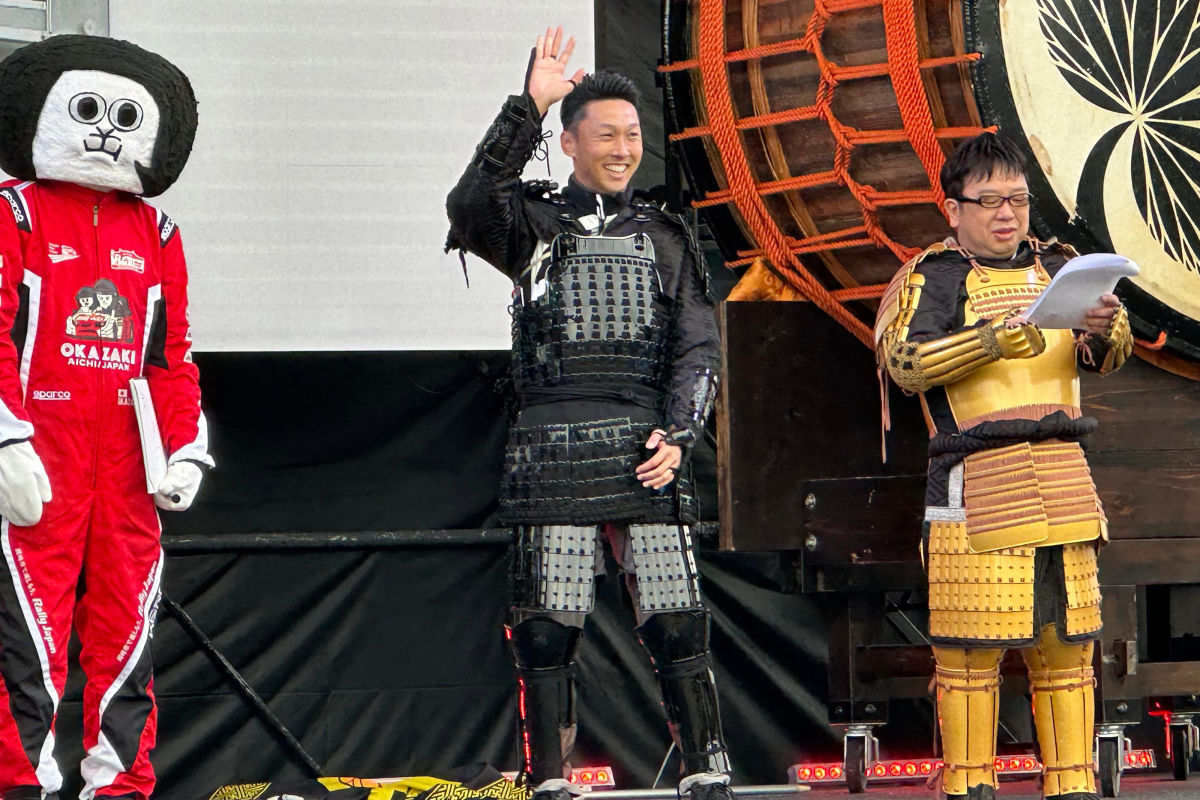 An opening ceremony was held at the Tokugawa Ieyasu main camp from 10am before the SS started, with Okazaki-born former racing driver and current TGR-E vice-president Kazuki Nakajima and Okazaki-born TV personality and Okazaki City Rally Cheering Squad leader Hiroyuki Amano, both wearing samurai armour, on stage.
During the SS, one or two pairs of people selected by lottery in advance had the opportunity to have a special experience, such as watching the SS from a ladder truck. After the SS, a demo run by Hyundae was also held. The Ii Naomasa camp was setup at a point overlooking the start line using a large car park space, and various demo runs were held here follwoing the SS.
Sho Aikawa, who also came to the Okazaki SS this year, gave a demonstration run of the FLEX SHOW AIKAWA RACING car while the SHIBATIRE RACING car also took part. A favorite with Japanese fans, former WRC World Champions Petter and Oliver Solberg, father and son, also entertained the fans with by taking a wheel for a demonstration run.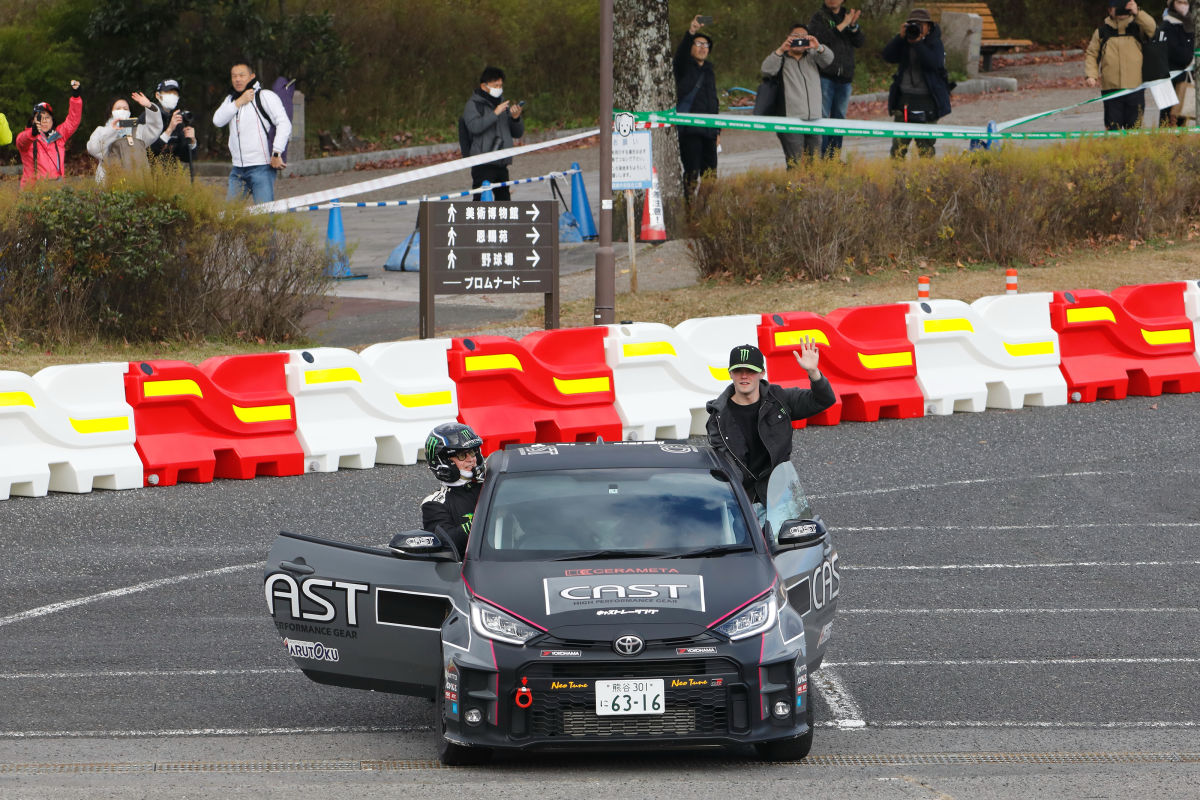 There was also an opportunity to drive Okazaki's large amphibious vehicle, the Red Salamander, as well as Self-Defence Force vehicles, and to experience the Rally Japan course on a ride-along basis, with many spectators enjoying the still lingering essence of the WRC machines.