In the morning on the final day of the 13th round of the WRC "FORUM8 Rally Japan 2023″, many rally fans gathered on the Iwamura-cho main street in Ena City, Gifu Prefecture. Following on from last year, this main street, which still retains its historical townscape, was set up as a liaison.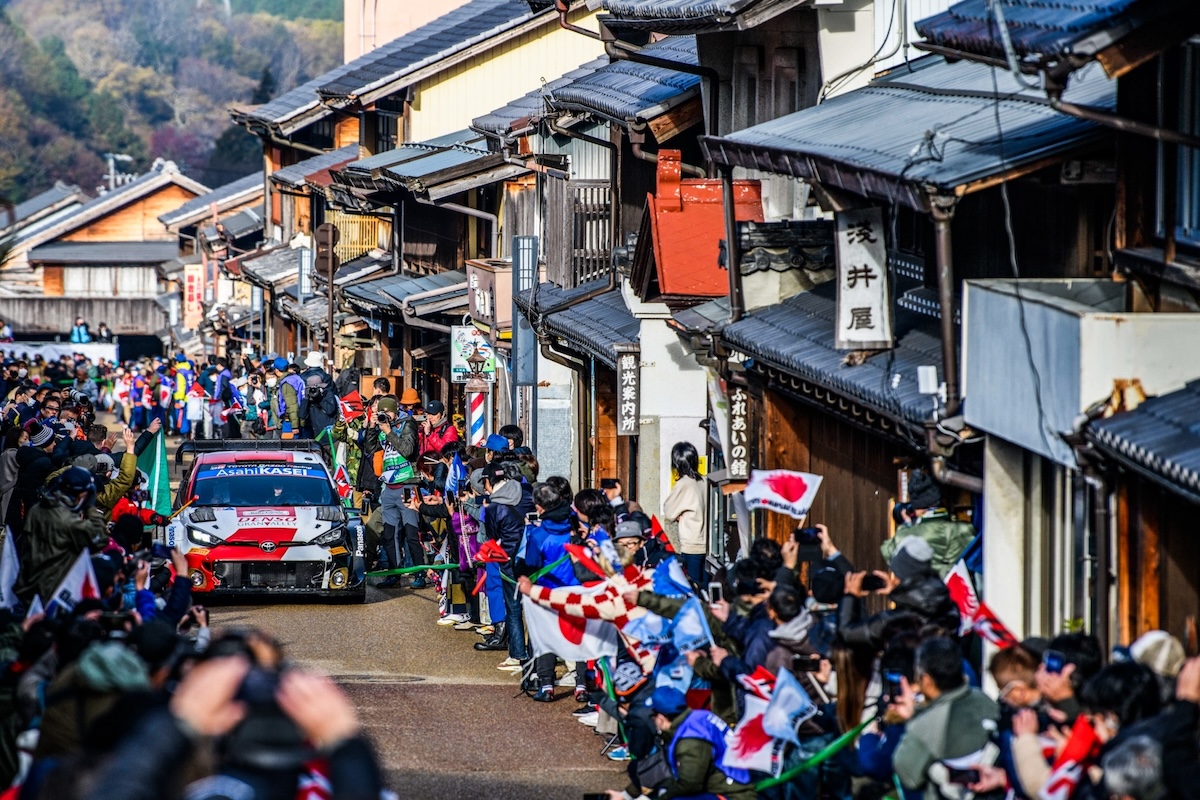 Liaisons are the sections between SSs, and during the liaison sections, the rally cars are required to follow the same traffic rules as other cars. This meant that the drivers could see the rally cars up close, and at intersections, depending on the timing of the traffic lights, the rally cars would stop right in front of them, allowing them to cheer on the racers.
The fog that had been hanging over the rally cars until just before the first liaison run had cleared up, and many people had come to Honmachi Dori Street to greet the rally cars from early in the morning. The event was a great success with even more spectators than last year, as the liaison was recognised as a famous liaison by the many fans who gathered last year.
The town of Iwamura is known as the 'village of the female lord of the castle', as the Iwamura Castle is said to have been built by Oda Nobunaga's aunt, Otsuya, who is said to have governed the area well and protected the local people.
The town of Iwamura has prepared a liaison venue with public viewing and bazaars on this main street, where you can enjoy Iwamura's unique 'Castella', 'Kankara Mochi' and Japanese sake 'Onnajoshu', as well as restaurants where you can eat Gohei Mochi.
This time, this route was set up as a liaison twice, from SS18 (Ena City SS) to SS19 (Nenoue Kogen SS) and from SS20 (Ena City SS) to SS21 (Nenoue Kogen SS), and during the liaison, the percussion group 'Iwamurya' and 'Iwamura Castle Women's Drums' were performed at various places.